Do you have a inspirational, uplifting and positive blog, creative online store or Etsy shop?
 This blog strives for the perfect balance of of inspiration, motivation and positivity. If your blog or shop fits the bill, I want to partner with you!
WHO MAKES UP THE MATCHSTICK MOLLY COMMUNITY?
Results from a December 2011 Reader Survey
-93% are female -87% are between the ages of 16 - 24
28% are ages 16 - 18
35% are ages 19 - 21
25% are ages 22 - 24
WHO WILL MY AD BE REACHING?
You will be reaching a community of young women who are constantly sharing, supporting and encouraging one another. 81% of readers have a blog themselves, and a little over half of those are health and fitness related blogs. We are encouraging a healthy lifestyle for the sake of a healthy lifestyle, not to reach any certain 'beauty ideal' or to lose a drastic amount of weight. You will be supporting the advancement of 'sense over starvation'. Click here to see some of what this movement has already done.
Matchstick Molly had over 400,000 pageviews last month and receives over 15,000 pageviews per day.
It is one of only a handful of fitness blogs featured in the Tumblr Blog Spotlight.
It has over 30,000 subscribed readers through Tumblr, Google Friend Connect, FeedBurner and BlogLovin'.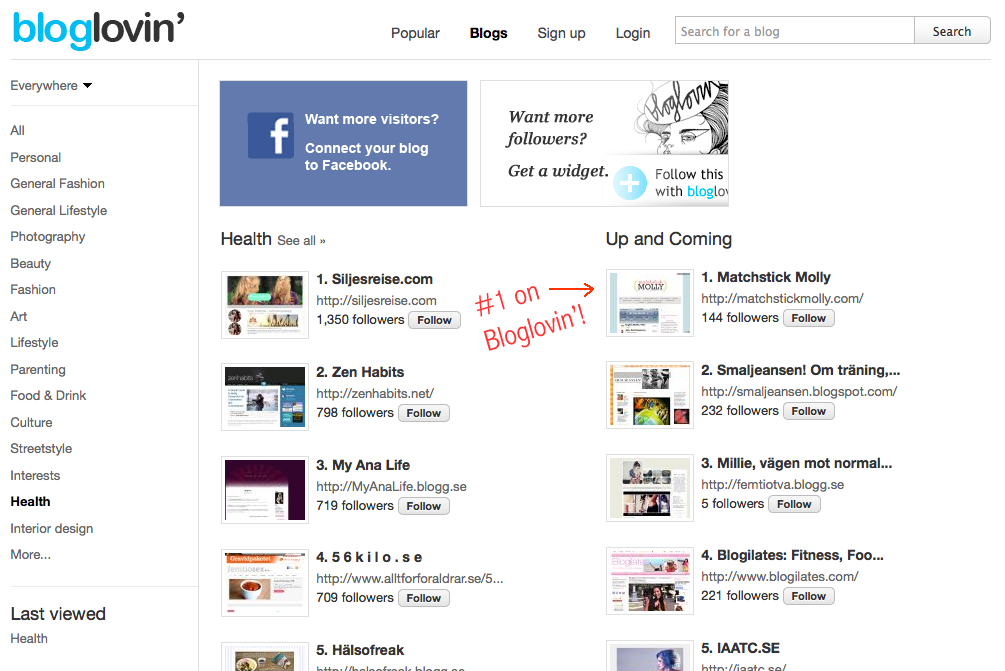 HOW DO THE ADS WORK?
All ad sessions start on the 1st
and run for one, three or six months. Pro-rating is available if the month has already begun. Rates are determined by the size and promotion included with the ad (please
contact me
for current rates.)
There are limited spots available. Ads are managed through PassionFruit, and rotated on each page refresh.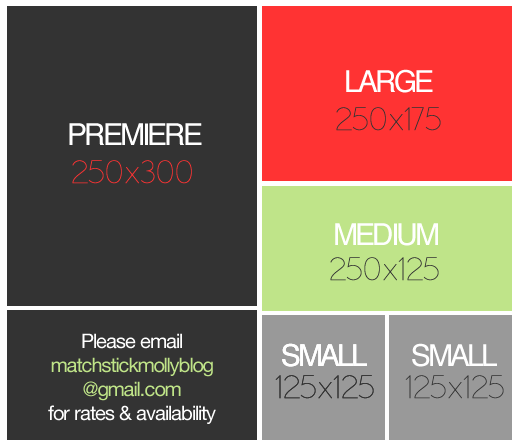 Have a question? Email me at matchstickmollyblog@gmail.com, or send a message by carrier pigeon. Ready to sign up? Great, do it right here!